What you need:
 4 boneless skinless chicken thighs
1 Tablespoon French's Yellow Mustard
2 Tablespoons Grill Mates Chipotle Bacon Seasonings (also amazing on popcorn!)
1 Tablespoon olive oil
4 slices of smoked bacon
Oil for the grill
How to Do it:
Place the mustard, grill mates seasoning and olive oil in a Ziploc bag. Seal and squeeze to mix all the ingredients.
Add the chicken thighs and seal, pushing out as much air as possible. Refrigerate for at least 8 hours or overnight.
Heat the grill or a grill pan to medium-high. Oil the grates and place the chicken, top side down. Cook for about 15 minutes, then turn.
Continue cooking until the outside begins to caramelize (crisp up and brown). Remove from heat and let cool enough to handle.
Wrap each thigh with a slice of bacon and secure with toothpicks.
Place back on grill and grill on all four sides until the bacon is crisp and brown.
Let rest for about 5 minutes, then cut into slices and serve hot!
© Copyright 2018 The Lazy Gastronome
I was Featured!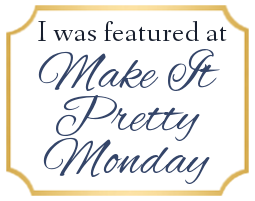 Below are some of the items we used to create this recipe!
Disclosure: The items below are affiliate links through Amazon.com. If you purchase any of these products through the links, I receive a small commission at no cost to you. Thanks for your support!